Dental Services In Lewiston & Clarkston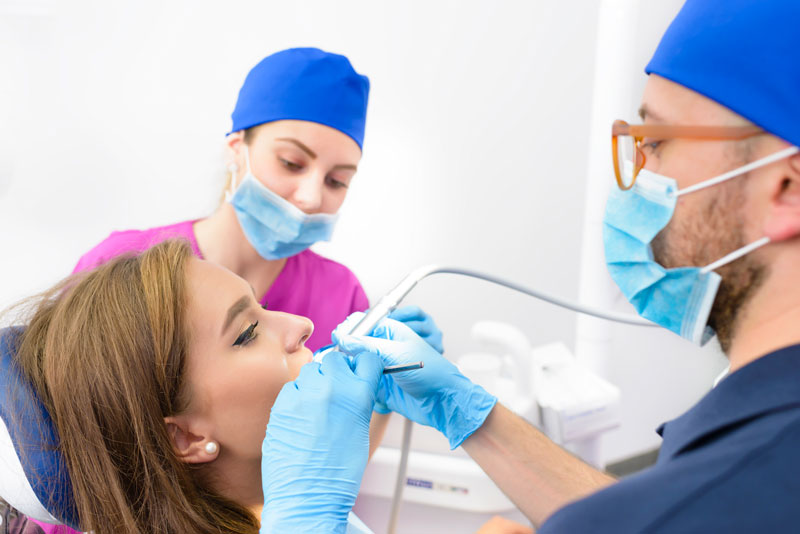 Preventive Dentistry
Routine dental care is key to a lifetime of oral health. Preventive treatments for your gums and teeth are helpful in keeping gum disease, cavities, and other issues at bay. Preventive care also allows Dr. Schmidt the opportunity to address any of your dental concerns before they worsen. The American Dental Association recommends routine dental exams and cleanings every six months to keep up with your oral health.
Digital X-rays
Dental exams and cleaning
Periodontal (gum) treatment
Sealants
Fluoride treatments
Night guards
Learn More About Preventive Dentistry
Restorative Dentistry
Restorative dentistry provides treatments and oral surgery for damaged or missing teeth. If you have decayed or infected teeth, it's important that we treat it to preserve your oral health. If you are missing one or more teeth and want to fill in the gaps, we offer dental implants and dentures to restore your smile. Don't wait for your dental issues to get worse, schedule a consultation with our talented and knowledgeable dental team so we can assess the problem and decide on a treatment plan.
Cosmetic tooth-colored fillings
Dental crowns
Partial and full dentures
Socket preservation and grafting
Cosmetic Dentistry
At Green Tree Dental, we provide different cosmetic services that will help you achieve the picture-perfect smile you've been dreaming of. If you have misshapen, discolored, or cracked/chipped teeth, we can fix those issues. Smiles are often the first thing people notice when they see you, so we want you to smile with confidence as soon as possible!
Learn More About Cosmetic Dentistry
Invisalign® Clear Aligners
If you're wanting straight teeth but don't want to deal with metal brackets and wires, Invisalign could be the answer. Invisalign is an aligner therapy that gently pushes your teeth to their desired location using custom-made clear aligners. The great thing about Invisalign is that the aligners are discreet so people may not even notice you have them on!