Professional Teeth Whitening Services In Lewiston & Clarkston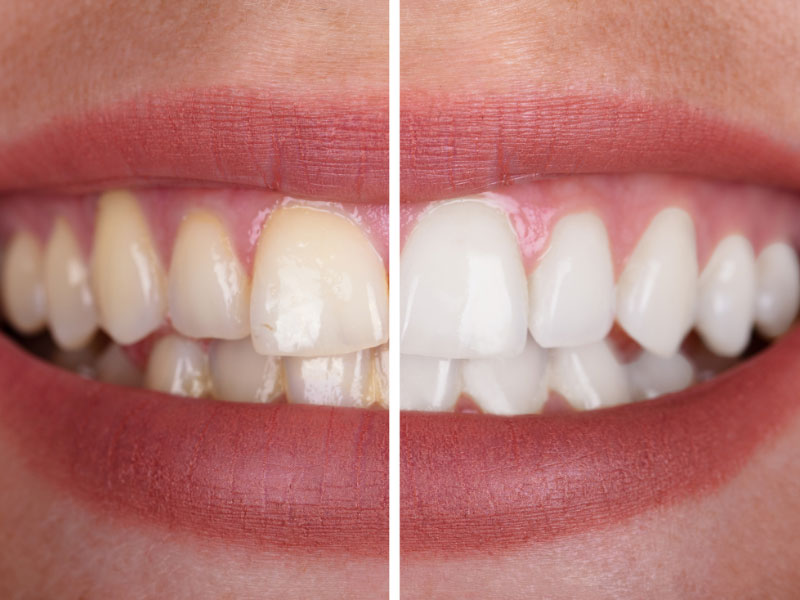 You don't have to settle for an underwhelming smile. Something as simple as whitening your teeth can dramatically improve the look of your smile and, in turn, boost your confidence. At Canyon Dental, we provide professional whitening solutions to our patients to help them love their smile again. We'll also work with your budget to make sure your treatment is affordable. Let us help you start living life from behind your best smile.
Professional Whitening vs Over-the-Counter
There are many options for teeth whitening. At the drugstore, you can find strips, pastes, rinses, and full kits. Many dentists also offer teeth whitening options like in-office procedures and professional-strength take-home kits. While over-the-counter options might be tempting because of the price tag, they just don't provide the results that professional whitening does. When you visit a teeth whitening dentist, you'll get more dramatic results and see them faster than you would with drugstore options. At Canyon Dental, we can provide you with professional-strength whitening options that will take your smile from dull to dazzling before you know it!
Benefits of Teeth Whitening
Increased confidence
Improved personal and professional interactions
Healthier and more youthful appearance
Decreased appearance of fine lines and wrinkles
Motivation to continue good oral hygiene
Cost of Teeth Whitening
We understand that cosmetic dentistry isn't something people usually think to budget for. But with all the benefits of teeth whitening, we want you to be able to get your best smile at a price that works for you! Our flexible financial options help keep professional teeth whitening within your budget. Don't compromise when it comes to getting a beautiful, healthy smile. Speak with a friendly team member today to learn about our financial options and to schedule a whitening appointment.