Preventive Dentistry in Clarkston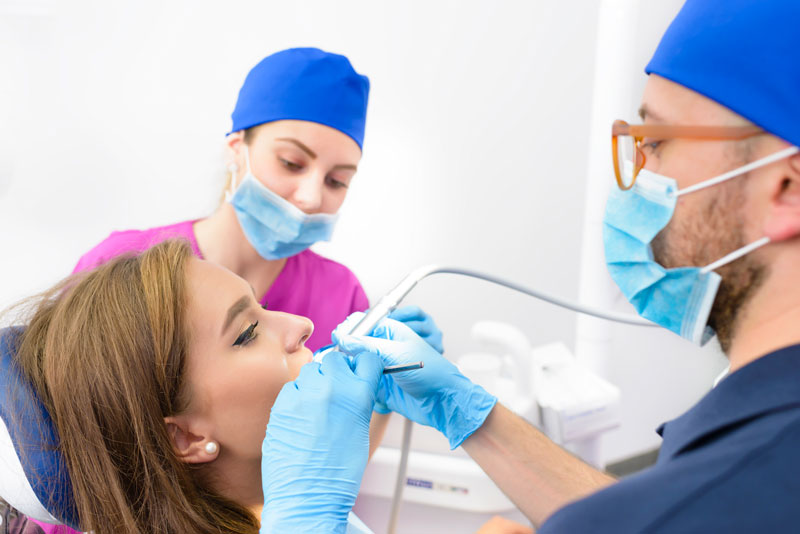 Preventive dentistry is the dental care that preserves the oral health of your dentition. Preventive dentistry is an admixture of regular dental examinations and the development of healthy habits like flossing and brushing. Dental care and preventive dentistry begin early in life (in childhood) and continue through adulthood. Children should therefore have a proper introduction to good dental hygiene at a young age.
The American Dental Association reports that despite the fact that the majority of dental illness may be avoided with routine dental exams and excellent oral hygiene, 100 million Americans still choose not to visit a dentist each year. In preserving oral health, you should visit the dentist often in accordance with your dental needs. Among others, routines like flossing and visiting the dentist are intended to maintain sturdy and white teeth with dental health overall.
Some Regular Preventative Dental Services
Preventive dentistry takes many forms, including daily brushing and regular dental cleanings. Among the preventive dental services available are teeth cleaning, traditional dental x-rays, and routine oral examinations every six months. Depending on your dental plan, your dental insurance may help cover all your expenses for preventive dental care.
What Dentists Provide Preventive Dental Care?
There are different classes of dentists, and their differences depend on factors like their dental specialties. Dental practitioners that offer preventive dental care include:
General dentists: A general dentist has several duties, including providing dental care to a family. The general dentist should be your first choice if you require regular preventative care, such as checkups and teeth cleanings. General dentists provide other fundamental dental services like guidance in self-dental care and tooth fillings. Additionally, general dentists assist with developing better dental routines, spot oral problems in their early stages, and refer clients to dental specialists in instances requiring more extensive treatment.
Pediatric dentists: They are otherwise known as children's dentists, as they are dental professionals who focus on treating children. Pediatric dentists begin to give dental care to children as early as their first tooth begins to grow, and children receive frequent treatment up to their teen years. Other services of the pediatric dentist are:
In some circumstances, routine dental care and more advanced treatments like oral surgery and extractions.
They encourage healthy dental practices, such as flossing and brushing, not sucking the thumb, and offering tips on health-promoting dietary choices.
Routine X-rays to monitor jaw and tooth development.
Mouth guards for athletes.
Transfer to orthodontists for chipped or misaligned teeth or other dental specialists requiring state.
Always review the specifics of your dental plan before making an appointment with your dentist, so you are aware of some necessary details.
Beneficiaries of Preventive Dentistry
The benefits of preventive dentistry are there for everyone. However, due to different factors, fewer people benefit from preventive dentistry. One factor reducing preventive dentistry's reach and benefits is ignorance about oral health's importance. The direct impact of oral health on overall health is enormous. This impact stems from the fact that dangerous bacteria can grow and thrive in the mouth due to poor oral health.
To sustain and improve your overall health, you must maintain the cleanliness of your teeth and mouth. The beneficiaries of preventive dentistry include children who benefit largely from the emergence of their newly forming healthy teeth. Also, preventive dentistry protects children's teeth from decay via topical fluoride and sealants. Aged adults benefit from preventive dentistry as it helps to maintain and keep permanent teeth natural.
What Advantages Does Preventive Dental Care offer?
Regular preventative dental care is crucial for the overall health of patients with chronic diseases. When you take preventive dental examinations routinely, you'll enjoy several benefits, including:
Permit your dentist to thoroughly examine your mouth, and jaw to find any associated health issues.
Reduction in your chance of getting tooth decay, gum disease, and other more severe dental issues.
Reduces the need for treatment and associated costs as there is early detection of dental issues.
Various diseases and conditions, including diabetes, malignancies, osteoporosis, and eating disorders, can impact dental health. Preventive dentistry assists in reducing dental issues caused by these long-term medical illnesses.
Poor dental health may also contribute to low birth weight and premature birth. So, while pregnant, trying to keep up with good preventive dental habits is important, and it includes going to the dentist for regular checkups.
Does Every Dental Insurance Cover Preventive Dental Care?
Many dental insurance policies cover preventive oral care because it is crucial to overall health. Therefore, coverage of preventive and diagnostic dental care should be a criterion for electing a dental plan. Review and comprehend the restrictions and requirements for preventative care, including:
Teeth cleanings: for which two dental cleanings are sufficient each year, once every six months.
Fluoride treatments: covers preventive dental care for children who are only under a specific age.
X-rays: covers a few views and particular types of X-rays, often bitewing x-rays.
Preventive dental care may be completely covered depending on your selected dental care plan. Teeth cleanings, oral examinations, and regular X-rays are all part of preventive dental care. Frequently, there are restrictions on the number of programs you obtain annually. Therefore, you must comprehend the specifics of your coverage because if you go over certain limits, you can have to pay on your own.
What Are Your Responsibilities in Your Dental Preventative Care?
The bulk of the duty of your dental preventive care lies with you. Adopting healthy dental habits early in life would help prevent dental complications such as gingivitis, gum diseases, and dental cavities. The underlining principles of preventive oral health involve using fluoride toothpaste and a toothbrush with soft bristles to brush the teeth at least twice a day, preferably in the morning and at night. The dentist can suggest the best brush and paste for you. While playing a sport that can cause potential damage to the teeth, wear a protective guard.
Because flossing may not remove every food particle, utilize mouthwash to remove food particles that remain after flossing. Avoid meals with hard contents like seeds and bones, as they can chip the tooth. Avoid smoking and using other tobacco products because they can cause dental conditions like tooth cancer. To prevent gum recession if you clench or grind your teeth at sleep, contact our Clarkston dentist for a nighttime mouth guard.
We Can Help You
Are you new to the Clarkston/Lewiston area or simply need a qualified dentist? Look no further! Contact Canyon Dental for more information on preventive dentistry and its benefits. We strongly advise our patients to adhere to a regular dental examination. We'd love to address your dental concerns and help you achieve the smile you've been wanting!
Please login to publish a comment.
Comments (0)