Start the New Year with Teeth Whitening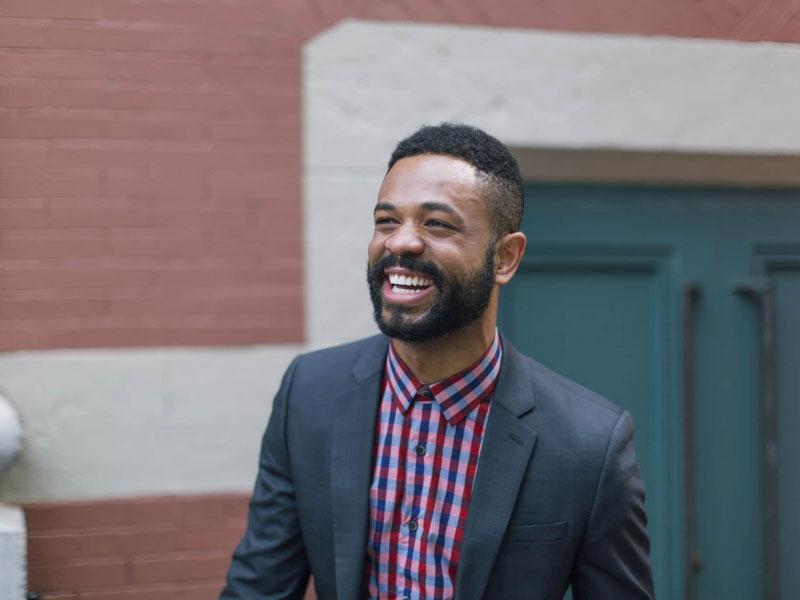 When it comes to tooth decay, the new year is one of the worst times of the year because of the abundance of sugary foods, drinks, and sweets that we consume thanks to Christmas. To avoid the damage to our teeth and gums that the holidays can cause, it is essential to schedule a dental checkup at your Lewiston dentist right after the new year begins.
Even though different patients have different needs, everyone needs to get their teeth cleaned at least once a year. To avoid cavities and oral diseases like gingivitis, we'll use techniques to thoroughly remove tooth plaque and plaque from your teeth, as well as to polish away any minor imperfections or discolorations.
Why is it important to have teeth whitening?
Even when we try to practice good dental hygiene by brushing our teeth and flossing regularly, it can be challenging to reach every area thoroughly. This can lead to a buildup of tooth plaque that cannot be removed by brushing alone because of the accumulation of bacterial plaque in certain areas of the mouth. With professional dental cleaning, tooth plaque is effectively removed from the teeth, gum line, and interdental spaces.
What exactly are the techniques used?
This method achieves the best possible whitening results in a safe and long-lasting way by combining in-office treatment with follow-up care at home. Treatment begins with custom splints that provide a better fit, reduce the amount of saliva that leaks out, and increase the vacuum or sealing effect. With this setup, the gel can be applied to just one tooth or all of them at once, which is especially helpful for people who have severely stained teeth. In the consultation, an LED lamp is used to activate the whitening product, which then opens the enamel pore and whitens the dentin. Two or three sessions of about 20 minutes each are needed for this.
First, a visual inspection of the mouth is performed to check for the presence of other diseases and pinpoint the areas where plaque and tooth plaque have built up.
Next, tooth plaque is scraped away with an ultrasonic tip.
After that, the teeth will be polished. This procedure ensures that the tooth surface is free of any stains and unevenness, resulting in a bright and healthy smile.
Finally, we'll give you pointers on how to keep your mouth clean and healthy after treatment is done.
Does it hurt to get your teeth cleaned and whitened?
The procedure typically does not result in any discomfort. In contrast, you might experience some sensitivity if your gums are swollen. Typically, cleaning will take anywhere from 30 minutes to an hour.
Does tooth sensitivity develop later on after teeth whitening?
If teeth whitening is done properly and safely by a dentist, the enamel will remain unharmed, and any sensitivity will fade away in a few days at most. At Canyon Dental, we treat hypersensitivity and demineralization both before and during the whitening process.
Tips to Care for Teeth After Teeth Whitening
Practicing good oral hygiene after treatment is completed is crucial. Teeth sensitivity is normal at first. If you're getting a new toothbrush, try to use a soft bristle one the first day, and skip the floss. You should also avoid extremely acidic or abrasive foods, as well as extremely hot or cold beverages. Don't hesitate to get in touch with us by clicking here or visiting the clinic if you want to start the new year off with the best smile possible and the best oral health possible. We'll be here waiting for you.
Longevity and Upkeep
The results of dental whitening typically last for at least a year, though this time frame can vary widely depending on the patient's diet and oral hygiene routine after treatment. After getting your teeth whitened, it's important to stay on a "white diet" for at least 10 to 15 days, during which time you should avoid colored foods and drinks. Furthermore, you shouldn't smoke cigarettes during this time, and if you must, try to avoid doing so within the two hours before and after treatment. This treatment is perfect for the holidays when you want to show off your beautiful and well-cared-for smile.
Advice to Keep Your Grin Intact Through the New Year
Giving those you care about the gift of a brighter smile is easier than ever thanks to professional teeth whitening. This is why it has quickly become one of the most talked-about suggestions for Christmastime aesthetic treatments as a means of surprise.
Your Clarkston dentist recommends a combination of in-office and take-home whitening to give patients a whiter, more radiant smile that lasts. Traditional Christmas foods like fruit pies, cranberry sauce, curry spice, tomato-based dishes and sauces, balsamic vinegar, beet salad, etc. will soon be consumed at holiday parties, as well as at family dinners and company dinners, which may be bad for your teeth.
There have been substantial shifts in dental hygiene practices during this time. From your Lewiston dentist, we hope you'll keep in mind the significance of maintaining good dental hygiene over the holidays so that you can keep your gleaming smile for years to come.
Today, we're going to give you some advice on how to take extra precautions and care for your mouth this holiday season:
Remember to brush your teeth twice a day, every day, but especially after eating or drinking anything that might stain them. It's a good idea to pack a toothbrush if you know you'll be dining out. If you can't bring it with you, at least try rinsing your mouth out after each meal to get rid of any food particles stuck between your teeth.
Limit your food intake. When thinking about diet, it's important to think about both the types of food and the total number of calories consumed. Even though it's the season for sugary treats, it's important to limit your intake so that cavities don't develop.
Watch out for surgery product. Soft nougat is typically made with more sugars, while hard nougat is typically made with fewer. Biting it, however, requires extra caution, especially after cosmetic dental work such as veneers or braces has been completed.
Reduce your intake of tobacco products and alcoholic beverages. Products like these are harmful to teeth because they weaken the enamel that protects the teeth. When picking between red and white wine, red wine is the better option due to its naturally occurring sugars. For smokers, the New Year is an excellent time to resolve to finally kick the habit or at least cut back.
Promote good oral health. As a gift, dental work can make a big difference in the confidence and happiness of the recipients. Our Clarkston dentistry aesthetic treatments come highly recommended. A cleaning at a Clarkston dentist is suggested once or twice a year.
Going to the dentist after the holidays is a good idea, especially if you experienced any pain. We want you to feel your best when you walk through the doors of Canyon Dental, so we provide the finest care possible. Do not hesitate to call us or contact us online for more details; we will provide you with individualized recommendations.
Please login to publish a comment.
Comments (0)